MAIL POSTCARDS
We made these postcards to make it easier for you to introduce someone you know to Bitcoin! Just add an address and a stamp and drop your postcard in the mail.

Our mission is to accelerate Bitcoin adoption. You can help by sending these postcards to someone you know today!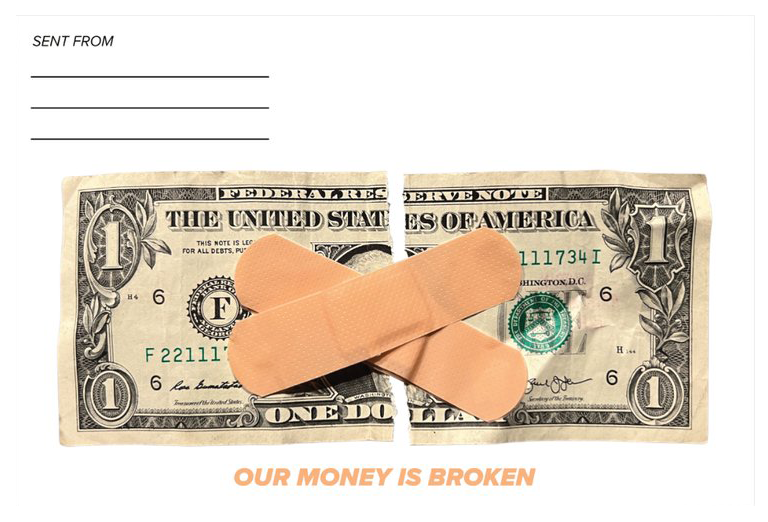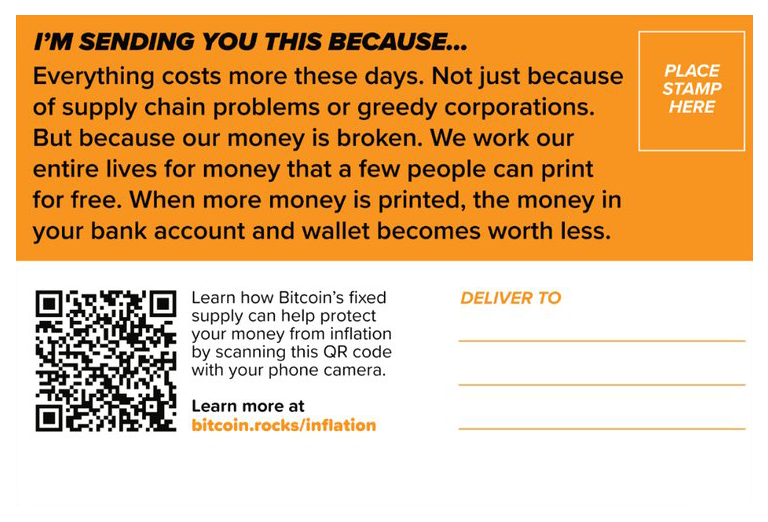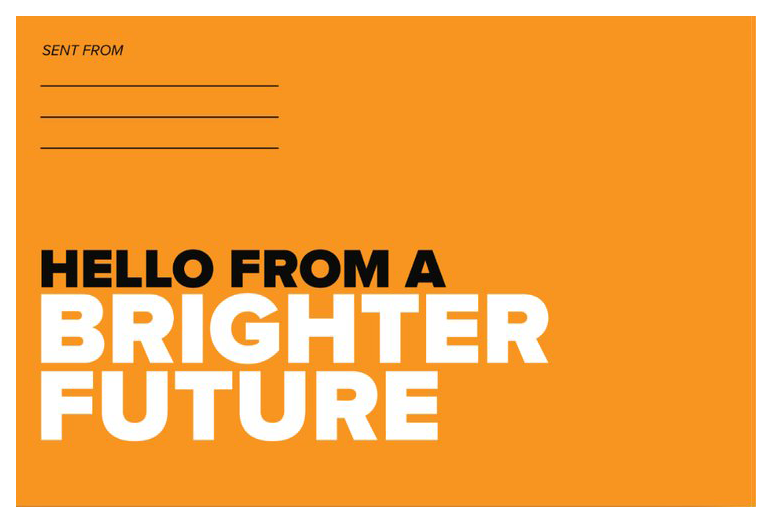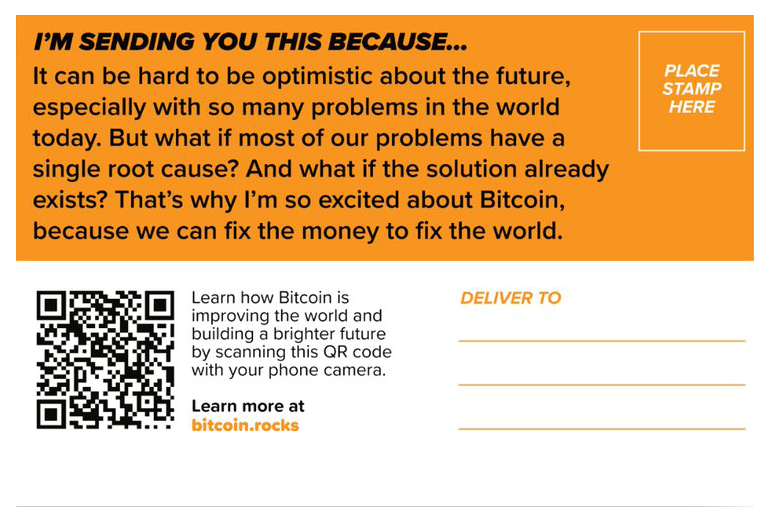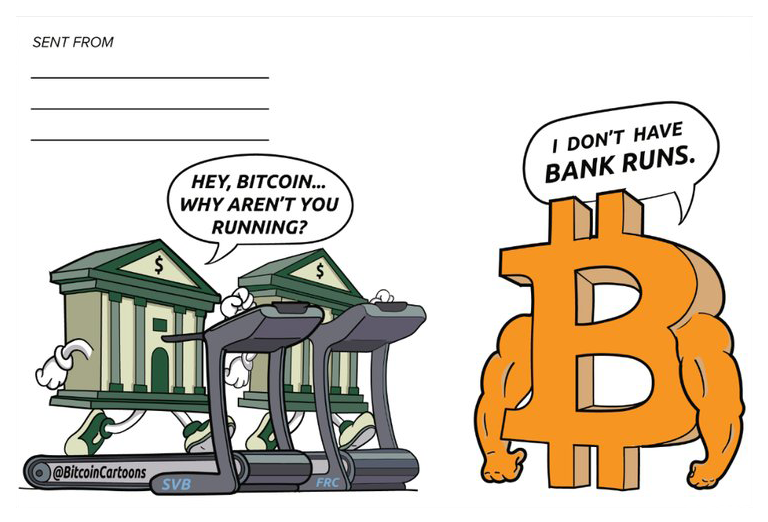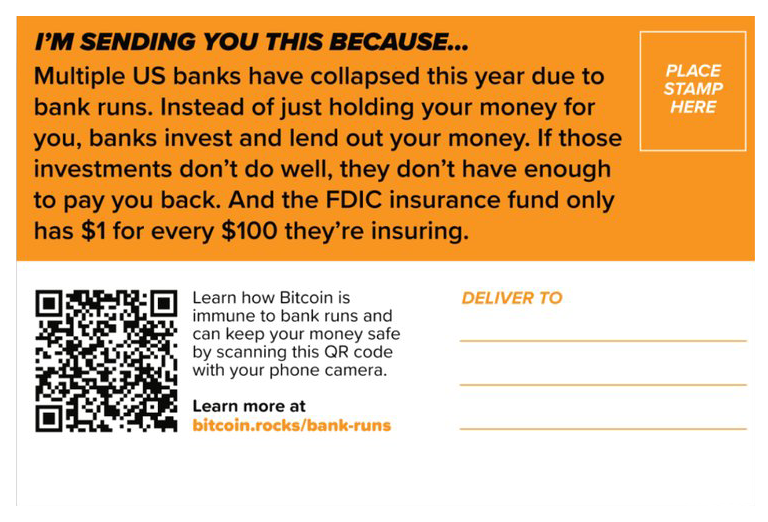 We all know a few people who could benefit from learning more about Bitcoin. Send them a postcard today!